LSU football: The 10 most important plays of 2016 (No. 10)
BATON ROUGE, La. — 2016 wasn't Leonard Fournette's year.
In fall camp prior to the season opener against Wisconsin, the junior running back hurt his left ankle, sustaining a high-ankle sprain, a low-ankle sprain and a bone bruise. Against Wisconsin, Fournette re-injured the ankle, forcing him to sit out LSU football's game against Jacksonville State the next week.
But Fournette returned for Week 3 against Mississippi State and Week 4 against Auburn. It was at this point where Fournette's season — and potentially his future in the NFL — took a turn.
We at SEC Country are spending the next two weeks counting down the most important plays of the 2016 LSU football season. Today is the first day of the countdown, one that will continue with one post every weekday until we've reached No. 1.
Today, we look at No. 10, the moment when it became clear that LSU wouldn't be able to rely on Fournette to be its whole offense again.
No. 10: Leonard Fournette re-injures his ankle vs. Auburn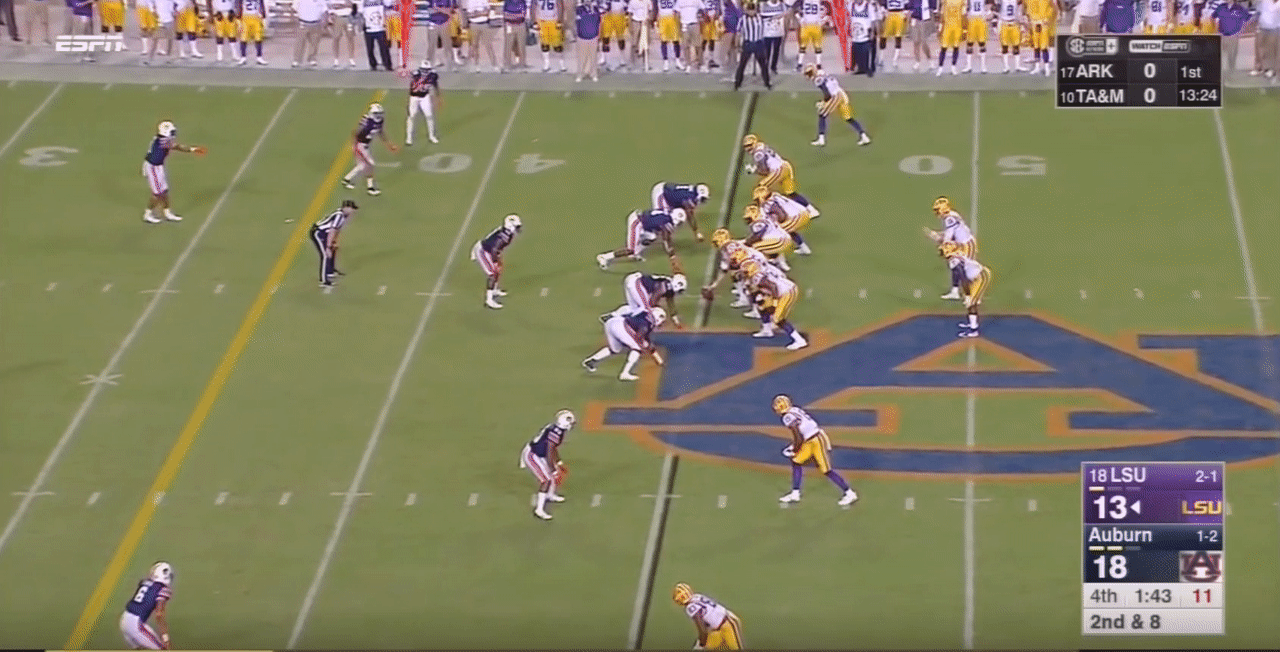 Just like that, Fournette went from Heisman hopeful to hobbled halfback.
With LSU charging down the field trying to mount a comeback against a then 1-2 Auburn squad, quarterback Danny Etling swung a pass out to Fournette. The ball hit Fournette straight in the hands, but he bobbled the pass, taking his eyes off the Auburn defense.
Sophomore linebacker Deshaun Davis charged in and took Fournette out at the shins. Trying to catch his balance, Fournette landed awkwardly on his toes and flexed his ankle back, re-aggravating the injury.
Fournette came out of the game, but returned later in the drive as a decoy. It didn't work. LSU still lost. And Les Miles lost his job.
After Auburn, Fournette missed a month of action, sitting out LSU's wins over Missouri and Southern Miss, as well as the lost week from the postponed first Florida game.
By the time Fournette returned to action, sophomore running back Derrius Guice already had established himself as a future star. In LSU's two games without Fournette, Guice rushed 33 times for 325 yards, or 9.85 yards per carry, and 5 touchdowns.
As for Fournette, he admitted to never feeling 100 percent for the rest of the season and plans to sit out LSU's Dec. 31 Citrus Bowl appearance vs. Louisville to preserve his still-ailing ankle. And in his place, Guice is the new face of the program.
Meet the new back, LSU football fans. The old back is done. And it can be traced back to a bruise and a couple of tweaks.