Countdown to LSU football: We're 'Jalen Collins' Saturdays away from kickoff
BATON ROUGE, La. — The LSU football season is so much further away than any of you want it to be.
But we at SEC Country want to make the wait go by a little bit faster. So on every Saturday that you don't get to watch college football, we're going to give it to you anyway with a throwback-style countdown of how many weekends you have left before LSU kicks off its 2017 season on Sept. 2 vs. BYU in Houston.
Counting today, there are 32 Saturdays left. So let's use today to take a look at some famous No. 32s in LSU history, and commemorate their contributions to the program.
Jalen Collins
It's fitting that eight days before he's set to play in his first Super Bowl — and six days after his best game as a professional — we highlight the contributions that Jalen Collins made to LSU.
Collins wore No. 32 for three years, from 2012 to 2014, over which time he made 90 tackles and 3 interceptions, as well as 25 pass breakups.
Perhaps the best game of Collins' college career came in one of his most important. On Oct. 20, 2012, Collins proved to be one of the best freshmen on the field when the No. 6 Tigers took down the first freshman ever to win a Heisman Trophy, Johnny Manziel, and the Texas A&M Aggies.
Collins made 5 tackles in that game, deflected two passes and intercepted one. The interception came at a crucial juncture, with LSU trailing by 12 points late in the second quarter, and helped spark the LSU comeback. The Tigers went on to win 24-19, improving their record to 7-1.
Charles Scott
Another famous LSU 32, running back Charles Scott wore the number from 2006-09. In his four years, Scott rushed 424 times for 2,317 yards and 32 touchdowns. Scott is the eighth-leading rusher in LSU history by yards and the fifth-leading rusher in LSU history by touchdowns.
Scott's best season came in 2008, when he rushed for 1,174 yards and 18 touchdowns. Scott's 18 touchdowns are the third most any LSU player has rushed for in a single season, behind only Leonard Fournette's 2015 season (22) and LaBrandon Toefield's 19 in 2001.
It's hard to single out one defining Scott moment, but a pretty good one might be his game-winning touchdown against South Carolina in 2008. The Gamecocks were still two years away from hitting their stride in the Steve Spurrier era, but they were still a bowl-caliber team that played LSU tough for four quarters.
Until, of course, Scott did this.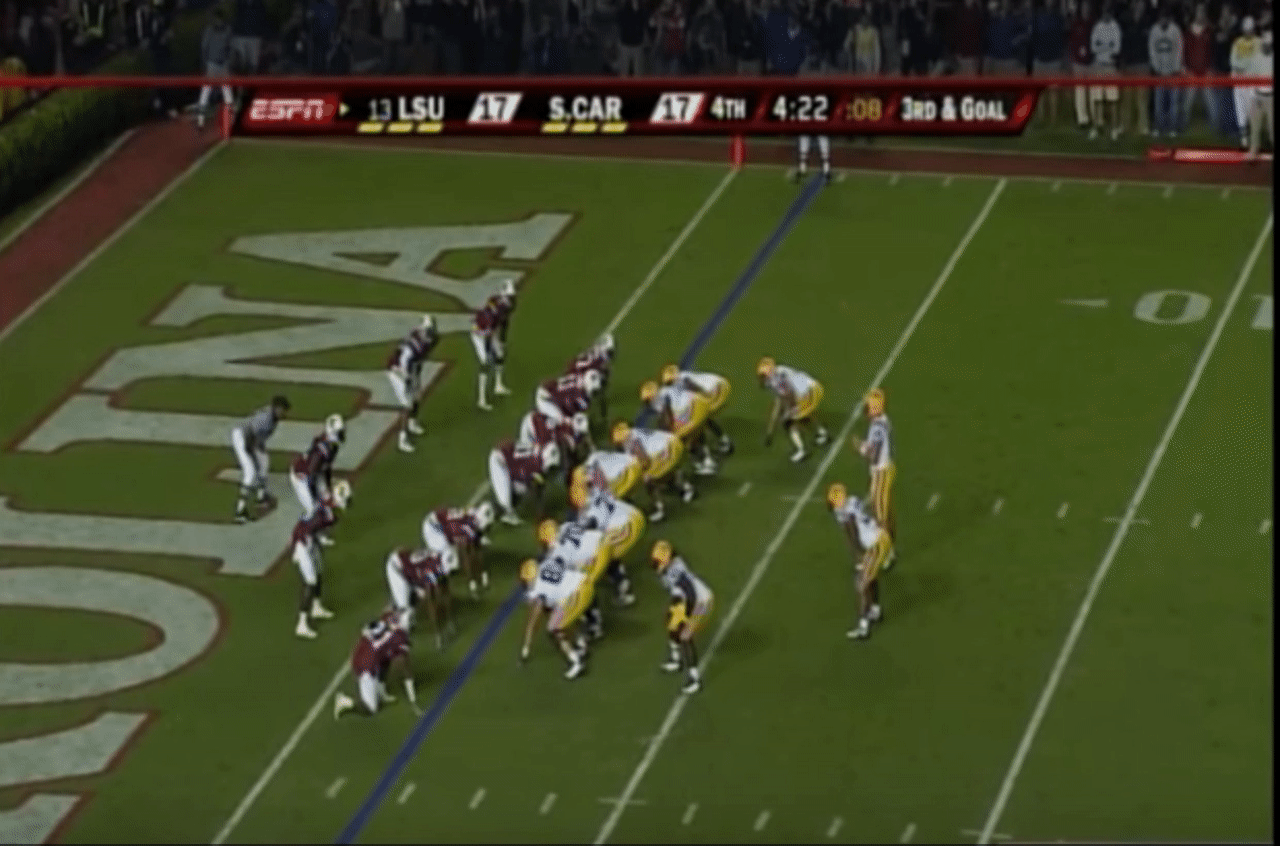 Other notable No. 32s in LSU football history
WR Orlando McDaniel (1978-1981)
RB Darrell Williams (1988-1990)
RB Germaine Williams (1991-1993)
RB Kendall Cleveland (1994-1998)
Check back to SECCountry.com every Saturday between now and football season for more trips down memory lane.