WATCH: Ranking the top 10 plays of Derrius Guice's LSU career
BATON ROUGE, La. — In three seasons of college football, running back Derrius Guice did about all he could to achieve legend status at LSU.
He's the only player in SEC history to rush for 250 or more yards in three separate games. He twice led the SEC in yards per carry for a season. Among SEC running backs with 400 or more carries, only Heisman Trophy winner Bo Jackson has a better career yards-per-carry mark. He scored on the longest run in LSU history and set the record for most rushing yards in a single game at LSU.
With Guice declaring for the 2018 NFL Draft on Wednesday, we thought it would only be fitting to look back at Guice's most iconic moments from his time in the purple and gold. If you disagree with the order of our list, think we left a play out or just want to reminisce about your favorite Guice moments, feel free to chime in with your opinions in the comments down below.
But for now, let's take this trip down memory lane.
No. 10: Derrius Guice makes Texas A&M tacklers look silly (2016)
This play might not belong on the list overall, but it's my personal favorite Guice play. So it counts.
He starts right, finds a small seam up the middle, steps over a defender, spins to make four men miss, jukes another defender in the open field and falls forward 2 yards for the hardest-fought 20-yard carry you'll ever see.
In the grand scheme of Guice runs, anything that's not a touchdown is likely to be forgotten. But this one shouldn't be. Any one play where you can tactically use a referee as a blocker should be immortalized in stone.
No. 9: Derrius Guice gashes Southern Miss (2016)
Who cares if it came against Southern Miss? This run was a beauty.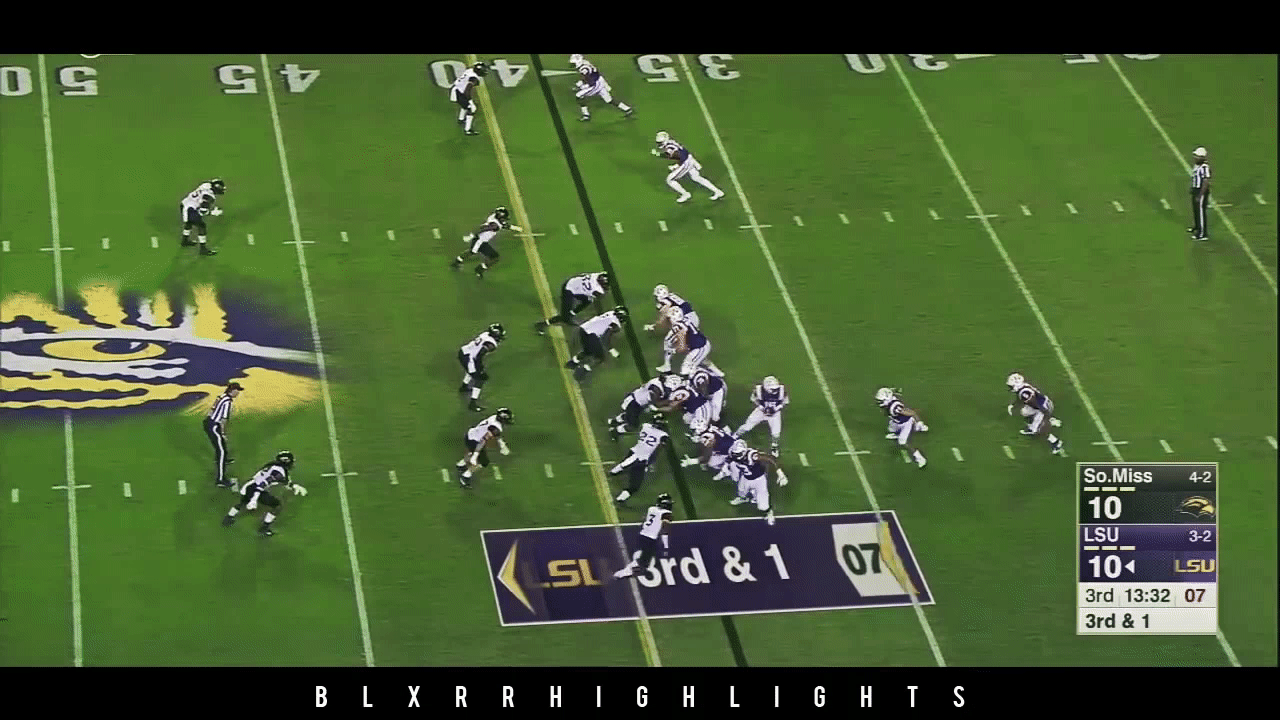 One cut and he was gone, 62 yards untouched. This was Guice's norm in 2016. This was how he made his living. And it's the blueprint NFL teams should try to use when he's drafted.
No. 8: Derrius Guice breaks free versus Ole Miss (2017)
The 2017 season was a bit of a lost one for Guice, as he spent most of the year battling a knee injury. But this run — and game — showed what he could do when he was healthy.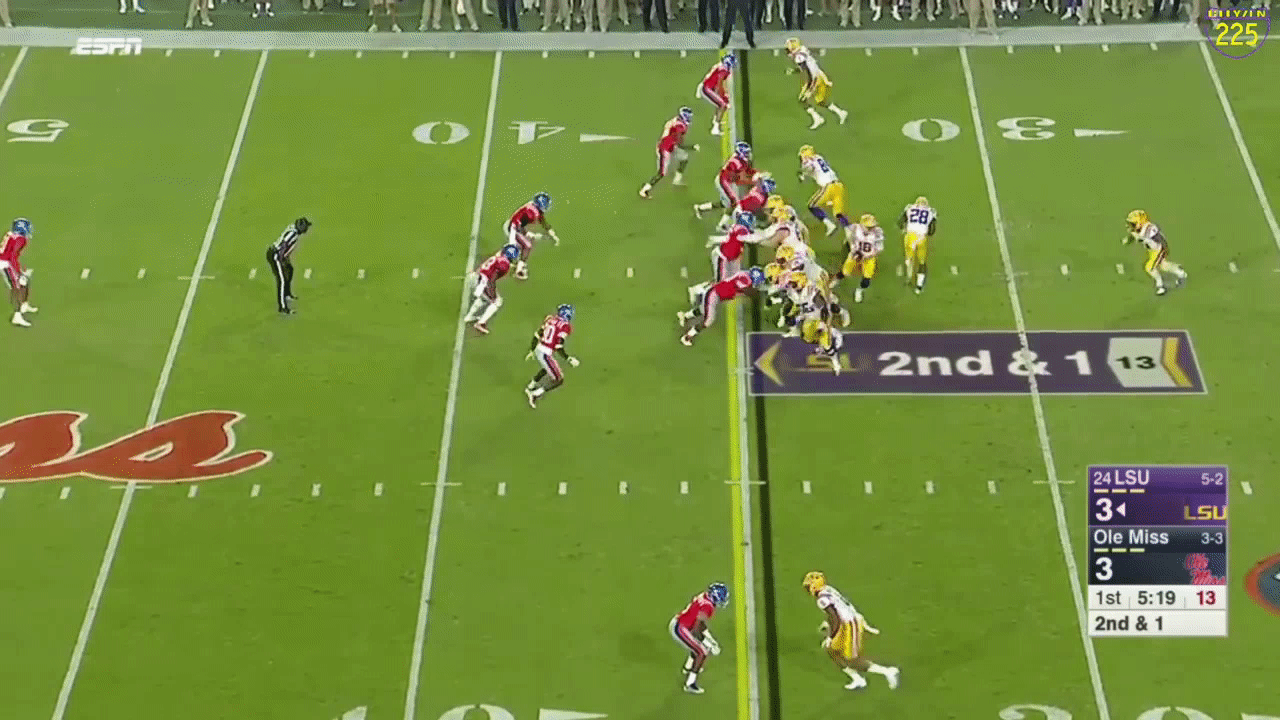 Guice reeled off 276 yards versus Ole Miss in 2017, including this marathon run where he proved he had everything in him except the finishing speed. His overall performance in this game was more memorable than any single play, but this one was his best.
No. 7: Derrius Guice makes the toss dive work (2016)
No aspect of the Les Miles/Cam Cameron offense was more scrutinized than the "toss dive." But when it was in the hands of Guice, it worked.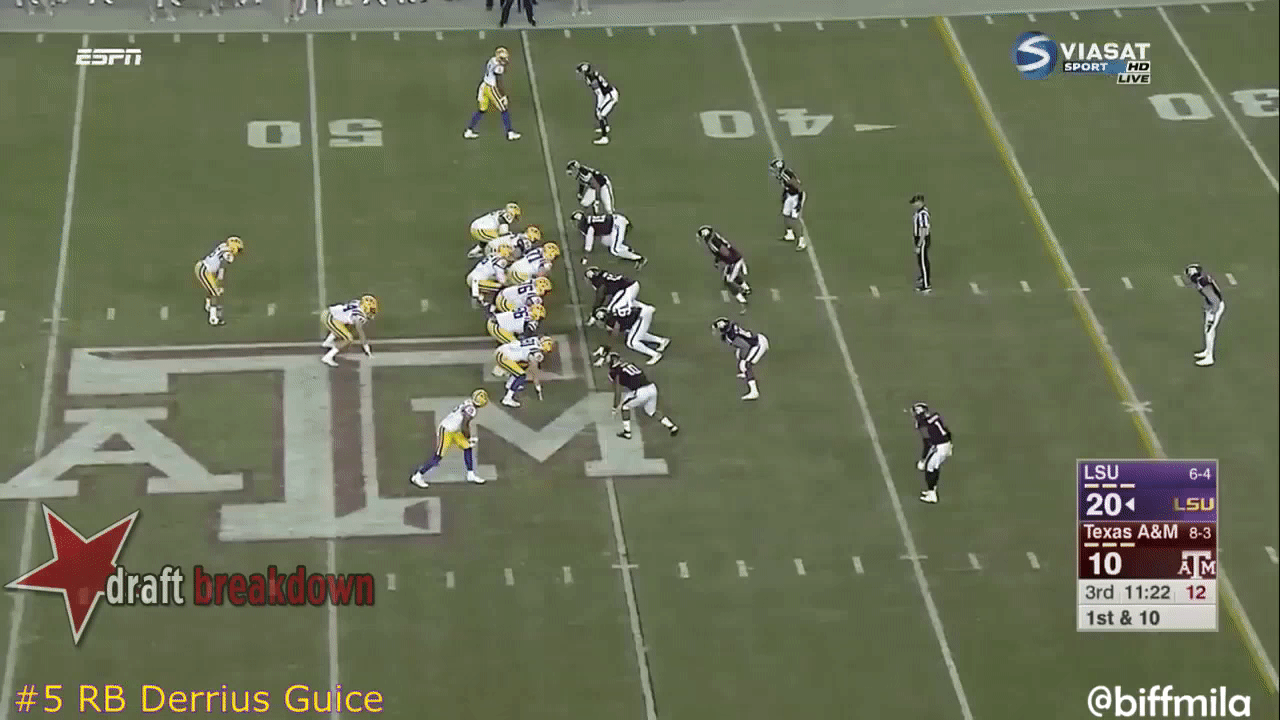 Credit where credit is due: Will Clapp (64) makes an awesome block to spring Guice free here. But Guice's vision on this play is next level. He glides through the interior of the Texas A&M front seven before bursting into the second and third levels, weaving around would-be tacklers on his way to 6 points.
The toss dive might not have been a pretty play call. But sometimes, just sometimes, a player like Guice could do some like that.
No. 6: Derrius Guice blurs past the Arkansas defense (2017)
Ever wonder how quickly Guice can take a handoff, weave through four defenders, run 33 yards and score a touchdown? Turns out, about five seconds.
One of Guice's most memorable moments from 2017, the junior weaves through four Arkansas defenders converging on him at the same time and somehow remains untouched to find the end zone. So what if he might've had the ball in the wrong arm. No one was touching him anyway.
No. 5: Derrius Guice takes an end around to the house (2015)
Leonard Fournette might've been the best player in the country in 2015. But even as a freshman, Guice showed what he was capable of.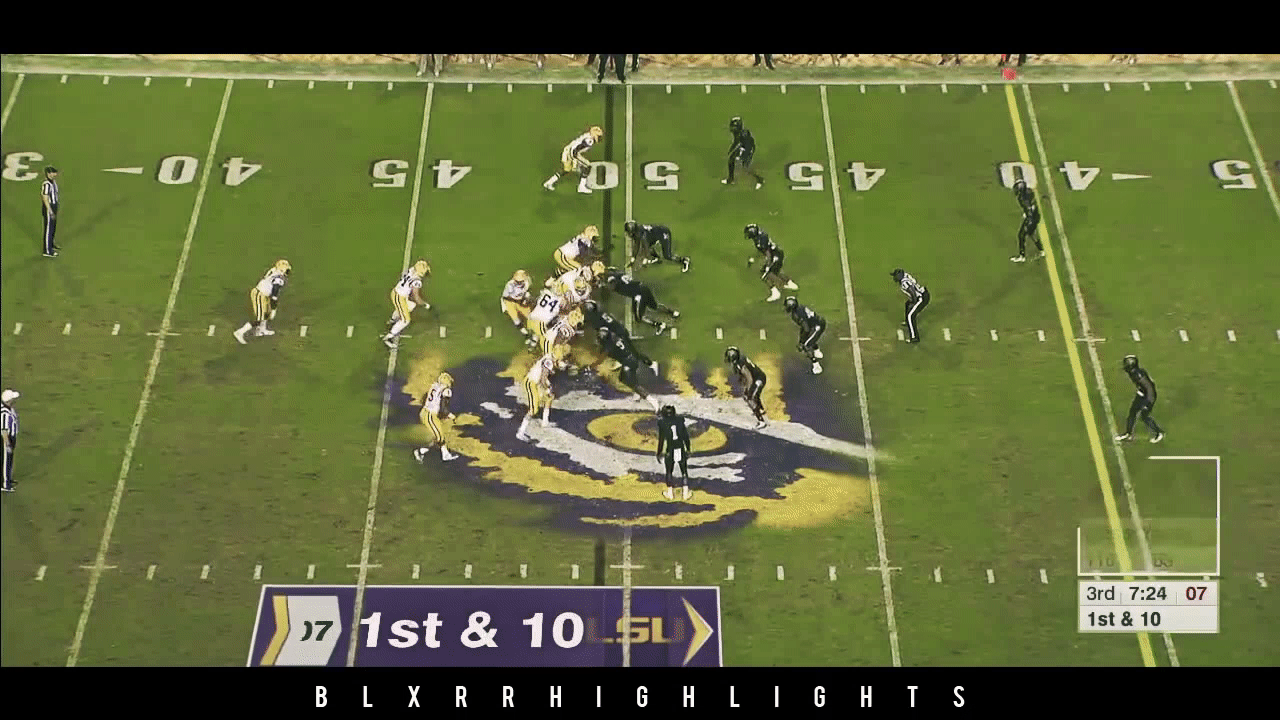 Quarterback Brandon Harris faked to Fournette up the middle, drawing the linebackers in. Guice took the end around and did the rest, cutting so sharply in the open field that he put a defender on his behind. If you're looking for straight ahead speed and agility, this might be Guice's defining play.
No. 4: Derrius Guice makes the Citrus Bowl home (2016)
Guice was the MVP of LSU's Citrus Bowl victory over Louisville in 2016. This play was a big reason why.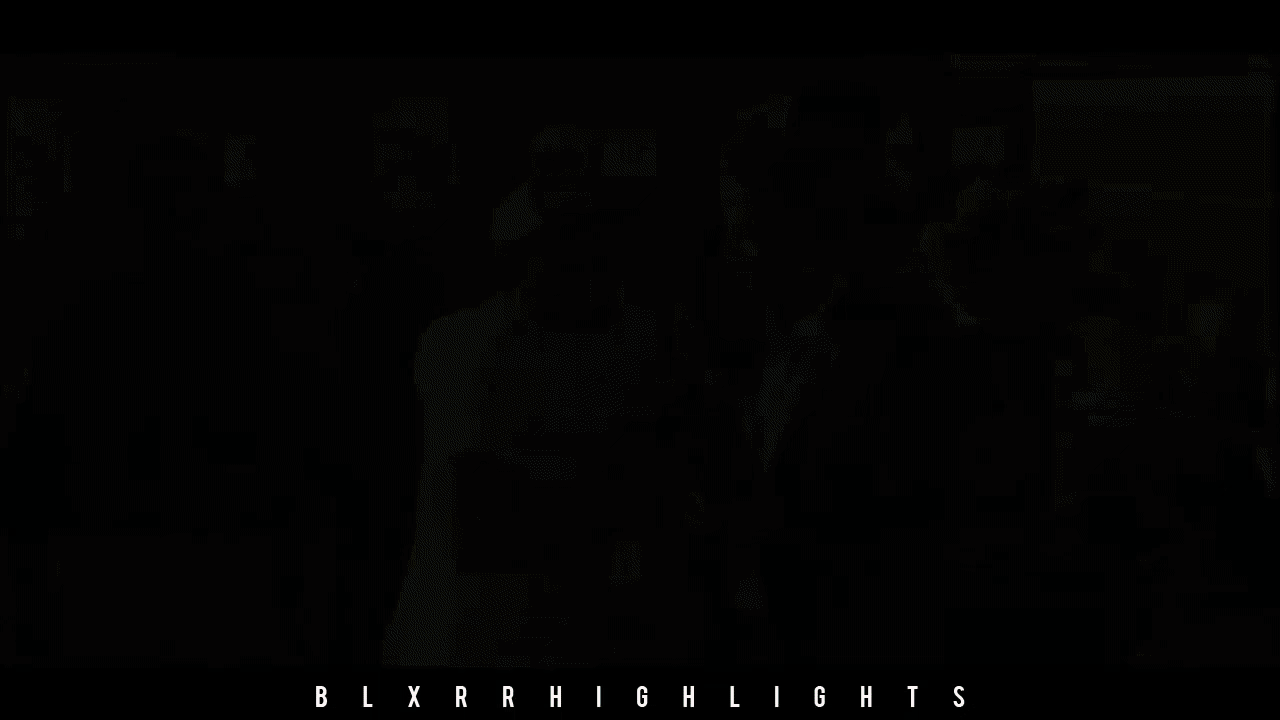 Diving tacklers stood no chance against Guice. Like he has on countless other plays in this countdown, Guice took a play that started as a dive and bounced it toward the sideline, somehow making every defender miss on his quest for points. Bonus credit for this coming against the nation's No. 14 defense.
No. 3: Derrius Guice can't be stopped by Texas A&M (2016)
One last play from Guice's record-setting 285-yard game versus Texas A&M. We promise.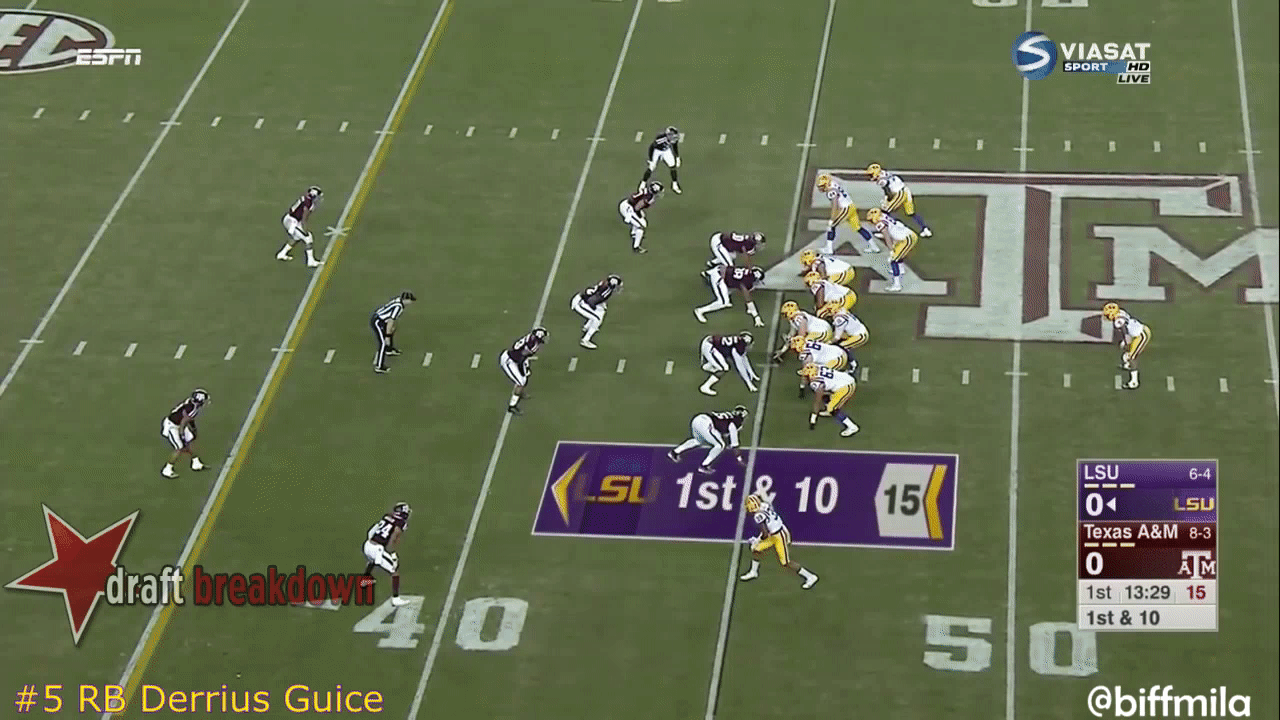 Officially, Guice breaks two tackles on this play. But he makes it look like five. The strength he shows off in breaking through arm tackles. The concentration he showcases by spinning through traffic. The endurance he shows off to get faster one he hits the open field.
It's a highlight reel run in every sense of the phrase.
No. 2: Derrius Guice breaks the longest run in LSU history (2016)
Guice's longest run of his career also happens to be his best. Best carry, that is.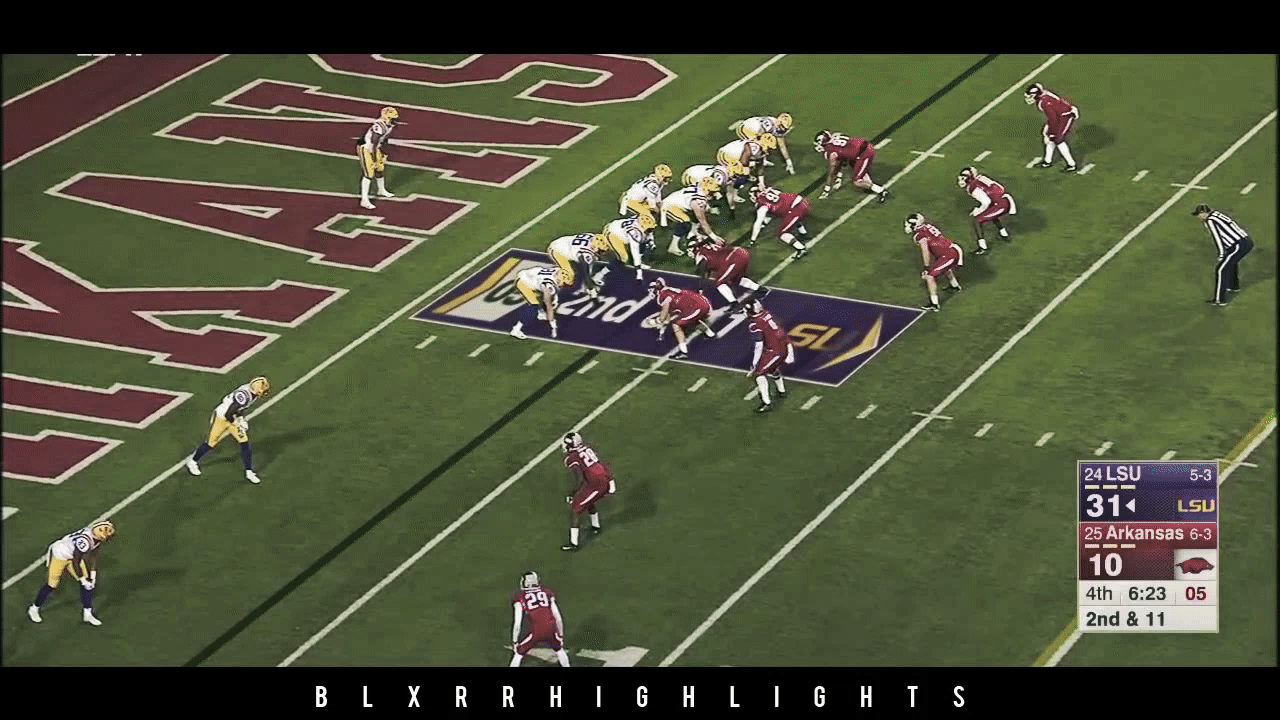 Any play that starts with a hurdle behind the line of scrimmage on your own 3-yard line shouldn't end as a touchdown. But Guice made that so, flying past Arkansas defenders on his way to the end zone, 96 yards later. It was the longest carry from scrimmage in LSU history, and a signature moment for one of the signature careers an LSU running back has ever had.
No. 1: Derrius Guice returns a kick and turns on the truck stick (2016)
So what can top the longest run in school history? How about a kick return so pretty that it was punctuated with a broken tackle so vicious it became a meme?
Maybe it's not a touchdown. Maybe he didn't break five tackles on the way to a 70-yard carry. But this play most accurately describes what kind of a football player Guice is.
Vicious. Aggressive. Angry. Fun. Celebratory. Joyful. Fun.
Yes. It was a kicker. But Guice took him to the ground so fluidly, so effortlessly. It's one of those hits you don't imagine can happen until it does. And it's our pick for the defining moment of Derrius Guice's LSU career.
Disagree with our choices. Keep the conversation going and let us know what you think in the comments down below!