Futuristic look at predicting the SEC head coaches … in 2025
The following countdown is an exercise rooted in educated guesswork and whimsical hunches, in hopes of predicting the SEC's 14 head coaches for the 2025 season. This 10-year lookahead will undoubtedly draw a few sneers of contempt from SEC Nation, especially fans of schools who have hired a new coach within the last 18 months.
But it's important to note that, of the SEC programs from 2005, only Les Miles (LSU) remains at his current program — 10 years later. And as we already know, Miles' stay in Baton Rouge was a dicey proposition just three weeks ago.
Which brings us to this: P.J. Fleck, Jeff Brohm, Joey Jones and Jake Spavital may be relative unknowns in college football circles … but the same point would have been raised about Kevin Sumlin, Dan Mullen, Gus Malzahn, Hugh Freeze and Butch Jones wayyyyyyyy back in 2005.
(Note: Coaching photos below text.)
SEC EAST
FLORIDA
Current coach: Jim McElwain
2025 prediction: McElwain
Plan B considerations for 2025: Dan Mullen (Head Coach, Mississippi State), D.J. Durkin (Head Coach, Maryland), Pat Narduzzi (Head Coach, Pittsburgh)
REASONS FOR MCELWAIN IN 2025: 1) This prediction wasn't entirely based off McElwain's Year 1 success with the program, guiding the Gators to the SEC East title. In back-to-back seasons, he also led multiple teams to 10-win campaigns — Colorado State (2014) , Florida (2015).
2) The SEC's fishbowl existence has a way of quickly burning through coaches; but on the surface, McElwain has the right temperament to sustain as a blue-chip recruiter and elite-level coach. He also learned a quick lesson from Will Muschamp's time with the Gators: Don't lose to UGA and Florida State in the same season.
3) Given McElwain's extensive offensive background in previous stops, it stands to reason that Florida's offensive upside will eventually catch up to the defense — currently ranked sixth nationally.
4) McElwain, a Nick Saban coaching disciple, might be entering the SEC at the ideal time. The maniacally prepared, highly competitive Saban (Alabama head coach) might be on the brink of retirement within the next five years.
KENTUCKY
Current coach: Mark Stoops
2025 prediction: Joey Jones — Head Coach, South Alabama
Plan B considerations for 2025: Neal Brown (Head Coach, Troy), Todd Orlando (Defensive Coordinator, Houston)
REASONS FOR JONES IN 2025: 1) Jones has done a commendable job with South Alabama, guiding the novice Jaguars (established 2009) through the FCS-to-FBS transition. A member of the Sun Belt Conference since 2012, South Alabama has enjoyed moderate success over the last three seasons, collecting 17 overall wins and posting a 12-11 league record in that span.
2) Jones has spent his entire football life in the South, playing for the legendary Paul "Bear" Bryant at Alabama, and dominating the Alabama prep circuit, before making the collegiate leap to Birmingham-Southern and then South Alabama.
3) This might not matter much 10 years from now; but in 2015, South Alabama knocked off Group Of Five stalwarts San Diego State, Troy, Idaho, Louisiana-Lafayette.
4) Kentucky remains a daunting challenge on the football side, in terms of consistently hanging with elite conference foes; but Jones has experience with building — or perhaps in Kentucky's case for 2025, rebuilding — programs from scratch.
MISSOURI
Current coach: Barry Odom
2025 prediction: Jake Spavital — Offensive Coordinator, Texas A&M
Plan B considerations for 2025: Mike Sanford Jr. (Offensive Coordinator, Notre Dame), Kendal Briles (Offensive Coordinator, Baylor)
REASONS FOR SPAVITAL IN 2025: 1) Ten years ago, current Texas A&M head coach Kevin Sumlin was an unsung tight ends/special teams coach at Oklahoma. Within that scope, the 30-year-old Spavital — who's been leading the QBs/directing the Aggies offense for three seasons — has been moving on a similar track to eventual head-coaching prominence.
2) A former protege of Sumlin and Dana Holgorsen (West Virginia head coach), Spavital has been raised on up-tempo, spread-formation offensive attacks. Subsequently, he helped Johnny Manziel pass for 4,114 yards and 37 touchdowns in 2013 — superior numbers to Manziel's Heisman Trophy-winning campaign of 2012.
3) This prediction shouldn't be viewed as a knock on Barry Odom's chances of building something good (and sustainable) at Missouri. It's a bigger reflection of two nuggets — one subjective, one factual:
a) It won't be easy to immediately fill the immense shoes of Gary Pinkel (15-year stay at Mizzou; back-to-back SEC East titles in 2013/14).
b) Since 1971, only Pinkel has remained with Missouri for at least 10 years.
SOUTH CAROLINA
Current coach: Will Muschamp
2025 prediction: Charlie Strong — Head Coach, Texas
Plan B considerations for 2025: Scottie Montgomery (Head Coach, East Carolina), Major Applewhite (Offensive Coordinator, Houston)
THE MUSCHAMP RATIONALIZATION: In a perfect world, new Gamecocks head coach Will Muschamp would match or eclipse Steve Spurrier's tenure at South Carolina, time-wise; but the super-intense Muschamp has never stayed longer than four years at the same school (per stint). In other words, the burnout rate, projecting 10 years from now, would likely be high.
REASONS FOR STRONG IN 2025: 1) Prior to becoming a head coach with Louisville (2010-13) and Texas (2014-present), Strong spent the vast majority of his coaching time in the SEC — namely with Florida (four separate stints) and South Carolina (defensive coordinator from 1999-2002).
2) Strong has the chops to remain with Texas for another 8-10 years, rendering him moot for this particular countdown. But if he should ever leave the Longhorns' nest for another job, the new landing spot would likely be in the SEC realm.
3) Given the high-profile hires of Spurrier (2005-15) and most recently Muschamp, Gamecocks officials are obviously drawn to blue-chip recruiters with Florida backgrounds … and Strong certainly matches that criteria.
TENNESSEE
Current coach: Butch Jones
2025 prediction: Brent Venables — Defensive Coordinator, Clemson
Plan B considerations for 2025: Lincoln Riley (Offensive Coordinator, Oklahoma), Justin Wilcox (Defensive Coordinator, USC)
THE JONES RATIONALIZATION: 1) We're big fans of Butch Jones' coaching and recruiting prowess (three consecutive strong recruiting classes — with another on the way in 2016). But it's a tad unrealistic to expect Jones to be entering his 13th season with the Volunteers in 2025 — given the relentless pressure to win in the SEC. That said, from 1977 to 2008, only Johnny Majors and Phillip Fulmer reigned as Tennessee head coaches.
2) If Jones (a Michigan native) enjoys any sustained success at Tennessee, he'll undoubtedly be coveted by Big Ten schools, along with Notre Dame (if head coach Brian Kelly explores the NFL).
REASON FOR VENABLES IN 2025: Outside of his current status with Clemson, Venables doesn't have many ties to Tennessee or the South region, adding to the volatility of this prediction. But he's one of the college game's top coaching minds (the Tigers currently rank seventh nationally in total defense) and should be a viable head-coaching candidate sometime in 2017. The one major hindrance: Venables may also be on the short list of successors at Oklahoma, whenever Bob Stoops retires from coaching.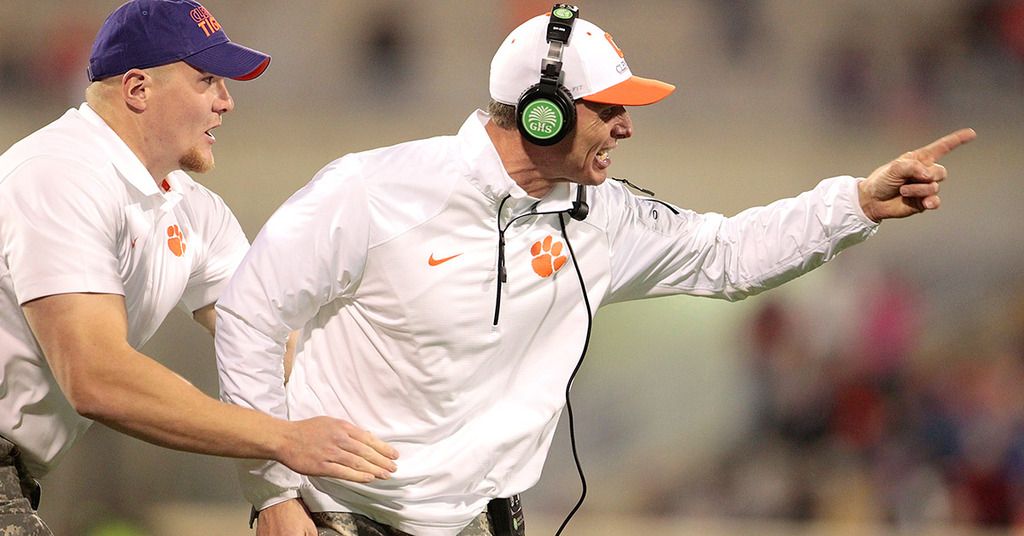 VANDERBILT
Current coach: Derek Mason
2025 prediction: P.J. Fleck — Head Coach, Western Michigan
Plan B considerations for 2025: Dave Clawson (Head Coach, Wake Forest), Bob Shoop (Defensive Coordinator, Penn State)
REASONS FOR FLECK IN 2025: 1) The 35-year-old has brought moderate success and social-media fanfare to Western Michigan in his three-year reign as head coach, leading the Broncos from a 1-11 mark in 2013 to eight wins the following season (capped with an Idaho Potato Bowl appearance). The extra publicity hails from the relentlessly energetic Fleck's quirky antics during games, covering long running distances along the sidelines on big plays and donning shirts or jackets with the omnipresent moniker "Row The Boat."
2) A one-time protege of Jim Tressel at Ohio State (2006), Fleck has a reputation of infusing programs with energy and enthusiasm — important traits for a Vandy program which could have difficulty keeping successful head coaches beyond seven years. As such, we're predicting Derek Mason will be coaching on the West Coast in 2025.
UGA
Current coach: Kirby Smart
2025 prediction: Smart
Plan B considerations for 2025: Lincoln Riley (Offensive Coordinator, Oklahoma), Mike Norvell (Head Coach, Memphis)
CAVEAT ADMISSION: When conducting the research for the "2025 Coaches" piece a few weeks ago, preceding Mark Richt's surprise "mutual parting" with UGA, we initially had Kirby Smart targeted for LSU. But now, a move to the Bayou seems highly unlikely — 10 years from now.
REASONS FOR SMART IN 2025: 1) Smart was apparently UGA athletic director Greg McGarity's only choice to succeed Richt. Smart's a Georgia native, a former Bulldogs player/assistant coach and a longtime protege to Nick Saban at three different spots — LSU, the NFL's Miami Dolphins and Alabama (2008-15).
2) Under the guidance of Smart and Saban, Alabama respectively ranks second and third nationally in total defense and scoring defense.
3) Smart supporters should love this: UGA has demonstrated great patience over the years. From 1964-2015, the school only had four head coaches — Vince Dooley, Ray Goff, Jim Donnan and Richt. In essence, Goff and Donnan, who were hardly dynamic coaches in the SEC, had 11 combined seasons to wow the Bulldogs faithful.
SEC WEST
ALABAMA
Current coach: Nick Saban
2025 prediction: Kevin Sumlin — Head Coach, Texas A&M
Plan B consideration for 2025: Dabo Swinney (Head Coach, Clemson)
CHAIN OF SUCCESSION: 1) It's improbable, but not implausible, to imagine Nick Saban (four national championships since 2003) sticking with Alabama for another 10 years. That would put the iconic coach just shy of his 75th birthday. The rationale behind that? Just hours after the Crimson Tide rolled through Florida for the SEC championship (Dec. 5) … Saban was hosting a recruiting breakfast in Tuscaloosa. For Saban, the much-ballyhooed "process" of winning trumps everything else. So, why ever retire from that adrenaline rush?
2) Succeeding Saban at Alabama will be a near-impossible task, not unlike Ray Perkins taking over the program after Paul 'Bear' Bryant's retirement in December 1982. (Bryant died a month later.)
REASONS FOR SUMLIN IN 2025: 1) My long-term hunch: Sumlin initially makes the jump to the NFL, but eventually gets lured back to the college ranks within a five- to seven-year period. Perhaps similar to how Saban bolted the NFL's Miami Dolphins for Alabama eight years ago.
2) For his eight combined seasons with Houston and Texas A&M, Sumlin has collected three 10-win seasons. He also has a three-game bowl winning streak — which could extend to four, if the Aggies knock off Louisville in the Music City Bowl.
3) Remember Alabama's relentless quest to hire Saban in 2007? Well, Crimson Tide officials must continually push the envelope when searching for new coaches (post-Saban). In other words, chasing the modern-day equivalents to Mike DuBose and Mike Shula simply won't cut it anymore. As such, Alabama will undoubtedly pursue big personalities, at any level (pro/college), with glowing track records to match. And Sumlin, a Brewton, Ala. native, matches that composite profile.
ARKANSAS
Current coach: Bret Bielema
2025 prediction: Jeff Brohm — Head Coach, Western Kentucky
Plan B considerations for 2025: Rhett Lashlee (Offensive Coordinator/QBs, Auburn), Pat Narduzzi (Head Coach, Pittsburgh)
REASONS FOR BROHM IN 2025: 1) Current Hogs coach Bret Bielema (multiple seven-win seasons in 2014/15) would make for a great long-term coach with Arkansas — assuming he keeps winning and recruiting well (especially in New Jersey and south Florida). On the other hand, Bielema might also be attractive to NFL teams sometime in the next five years. Hence, the predictive change in Arkansas' leadership down the road.
2) When big-time programs undergo change at the top, the powers-that-be typically alternate between defensive and offensive focus. That could explain the transition from the defensive-minded, power-oriented Bielema to Brohm — a resident quarterback whisperer and/or offensive coordinator at stops like Louisville, Florida Atlantic, UAB and Illinois. In his first two years at Western Kentucky, succeeding former Arkansas coach Bobby Petrino, Brohm boasts a 19-7 overall record — including a perfect run through the Conference USA in 2015.
AUBURN
Current coach: Gus Malzahn
2025 prediction: Malzahn
Plan B considerations for 2025: Rhett Lashlee (Offensive Coordinator/QBs, Auburn), Mike Norvell (Head Coach, Memphis)
REASONS FOR MALZAHN IN 2025: 1) Since 1981, Auburn has only had five head coaches (Pat Dye, Terry Bowden, Tommy Tuberville, Gene Chizik, Gus Malzahn), affirming its continuity spanning many decades. On the flip side, the Tigers quickly got rid of Chizik three seasons ago — after one winless SEC campaign (2012) and just two years removed from a national title. The saving grace for Malzahn: As Auburn's offensive coordinator for that 2010 dream season, he and quarterback Cam Newton (Heisman Trophy winner) garnered the lion's share of championship credit (read: fan favorite).
2) Prior to 2009, Malzahn had no discernible ties to Auburn; and yet, he seemingly has the right temperament to endure (and prosper amid) the most heated rivalry in college football (Alabama — The Iron Bowl), along with handling college football's most daunting division (SEC West).
3) Now for the bad news: Offensive visionary or not, War Eagle Nation can only tolerate so many Malzahn-led basement finishes in the SEC West. Next year, it's imperative for Auburn to compete for a division title. Of equal importance, the Tigers must see marked improvement from the underwhelming quarterback platoon of Jeremy Johnson and Sean White.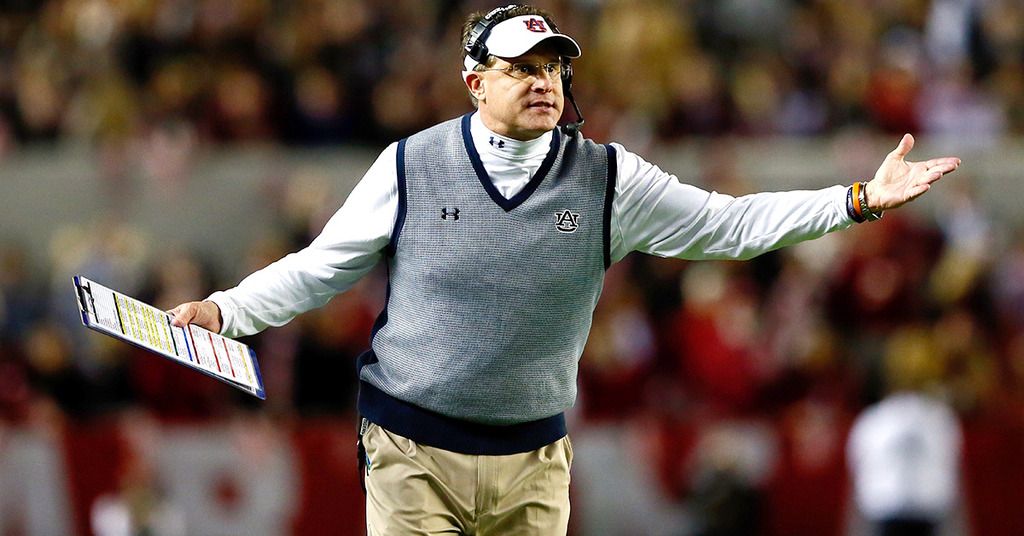 LSU
Current coach: Les Miles
2025 prediction: Kliff Kingsbury — Head Coach, Texas Tech
Plan B considerations for 2025: Pat Fitzgerald (Head Coach, Northwestern), Mark Hudspeth (Head Coach, Louisiana-Lafayette)
REASONS FOR KINGSBURY IN 2025: 1) The Kingsbury Effect has really taken off: For his first two years at Texas Tech, the club modestly averaged 33.5 points per game; in 2015, the Red Raiders rocketed up the scoring charts, averaging 47 points leading up to bowl season (ranking second nationally). On the results side, a bowl victory over LSU would give Kingsbury his second eight-win season in three years.
2) Which brings us to this: LSU fans, at least those reading this article, should get a kick out of the bowl matchup with Texas Tech. They'll hypothetically see the present LSU coach (the enigmatic Les Miles) … against the Tigers' future leader (Kingsbury).
3) The one knock on Miles: Fans would like LSU's offense to have a modernized look, in terms of being more prolific and explosive. Once the successful Miles tenure ends down the road … Kingsbury would make for a great plug-and-play replacement in Baton Rouge.
4) Of course, Kingsbury would have to be more vigilant about defense, upon stepping into the SEC arena. For 2015, Texas Tech's beleaguered defense ranks 124th in scoring defense (42.6 points per game), 124th in third-down defense, 125th in rushing defense (272 yards allowed per outing) and 126th in total defense (540.2 yards). In other words, LSU's big-money supporters might need their checkbook to land a top-notch defensive coordinator.
MISSISSIPPI STATE
Current coach: Dan Mullen
2025 prediction: Jeremy Pruitt — Defensive Coordinator, Alabama
Plan B considerations for 2025: Chris Ash (Defensive Coordinator, Ohio State), Dave Aranda (Defensive Coordinator, Wisconsin)
REASONS FOR PRUITT IN 2025: 1) Pruitt, UGA's defensive coordinator for 2014-15, has already agreed to the same position at Alabama. As a fascinating consequence, the CBS and ESPN folks should demand full-time camera coverage on coordinators Lane Kiffin and Pruitt during game broadcasts — especially when Nick Saban hovers along the sidelines.
2) Pruitt, a former Crimson Tide player and assistant, should dutifully fill the void of Alabama losing Kirby Smart to UGA (head coach). Pruitt should also be a superb asset on the recruiting trail. Put it all together, and Pruitt profiles as a future head coach among Power Five schools — with a likely SEC invite within the next decade.
3) Regarding Dan Mullen, who has presided over six consecutive winning seasons with the Bulldogs, he has a viable shot at becoming Mississippi State's all-time winningest coach in three years. Of course, Mullen could bolt campus shortly after that, perhaps for another SEC vacancy or something in the Big Ten, Big 12 or ACC. Either way, it's hard to imagine him staying in Starkville, Miss. for another 10 years.
OLE MISS
Current coach: Hugh Freeze
2025 prediction: Freeze
Plan B consideration for 2025: Scott Frost (Head Coach, Central Florida), Bryan Harsin (Head Coach, Boise State)
REASONS FOR FREEZE IN 2025: 1) Relatively speaking, this might be the safest pick of the bunch. The principled and eminently personable Freeze is revered on the Ole Miss campus. Plus, he can recruit like few other head coaches in program history. As Exhibit A, the draft-eligible trio of wide receiver Laquon Treadwell, defensive lineman Robert Nkemdiche and offensive tackle Laremy Tunsil could all be top-10 NFL picks next year — adding spice to Freeze's recruiting legend.
2) Since 2011, Freeze has guided the Rebels to four campaigns of eight-plus victories.
3) If Freeze stays in Oxford for another 10 years, he'll get more chances to break the school record for consecutive bowl victories by one coach — five (John H. Vaught).
4) Freeze has defeated Nick Saban in back-to-back seasons, which on its own, should warrant a 10-year contract extension.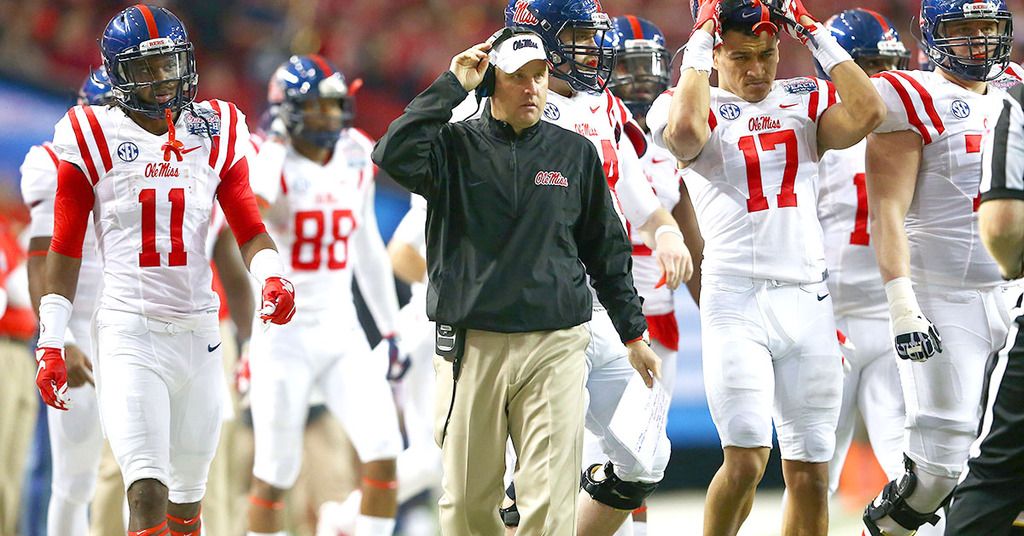 TEXAS A&M
Current coach: Kevin Sumlin
2025 prediction: Chad Morris — Head Coach, SMU
Plan B considerations for 2025: Mark Helfrich (Head Coach, Oregon), Sonny Cumbie (Offensive Coordinator/QBs, TCU)
REASONS FOR MORRIS IN 2025: 1) At 2-10 overall in Year 1 with SMU (2015), Morris wouldn't be a finalist candidate with any immediate Texas A&M vacancies. But he projects well for such a position over the next five years, assuming the Mustangs keep moving forward in the highly competitive American Athletic Conference. (That 63-0 loss to Memphis on Thanksgiving Weekend, with the Mustangs allowing seven Paxton Lynch touchdown passes in the first half, was particularly galling. But it's only a short-term epic fail.) 
2) A Texas native and Texas A&M alum, Morris has been affiliated with Texas state athletics for a long time — as a preps and college coach.
3) In his final season as Clemson's offensive coordinator (2014), the Morris-led Tigers averaged 31 points per game — an impressive feat considering how freshman stud (and Heisman Trophy finalist as a sophomore) Deshaun Watson played in only eight games.
4) As for Kevin Sumlin, I believe he'll jump to the NFL at some point in the next few years, creating the vacancy for Morris.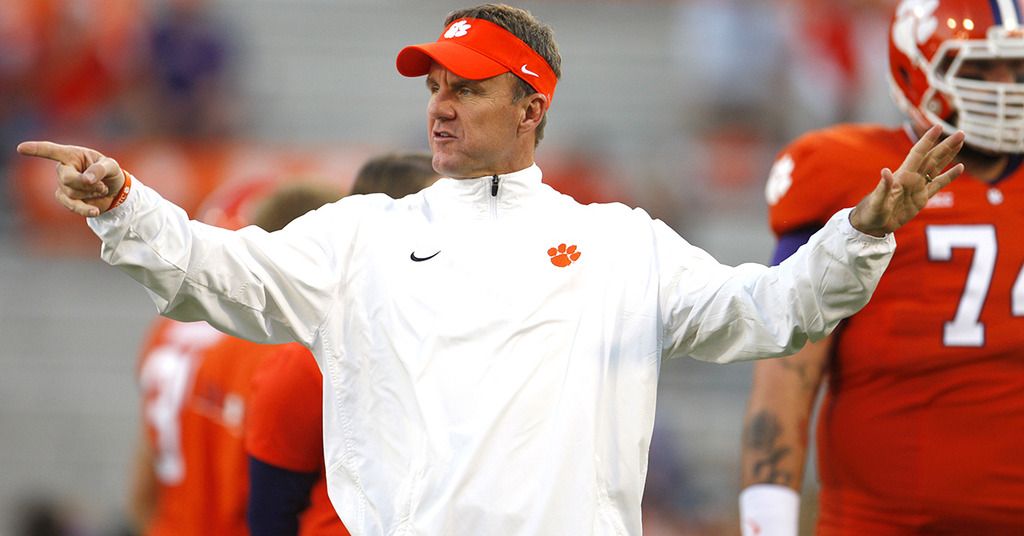 Jay Clemons, the 2015 national winner for "Sports Blog Of The Year" (Cynopsis Media), has previously written for SI.com, The National Football Post, Bleacher Report and FOX Sports.