UPSET ALERT: Ohio State trailing Wisconsin
No. 2 Ohio State is on upset alert, as the Buckeyes trail the Wisconsin Badgers 16-6.
The Badgers opened up a 10-3 lead in the first quarter, and extended the lead to 16-6 by halftime.
Also, a ref smacked Urban Meyer in the face while making his second sideline violation penalty call against the Buckeyes in the first quarter.
A loss to Wisconsin would be damaging for Ohio State, currently ranked No. 2 in the AP Poll, and the Buckeyes' College Football Playoff hopes. However, this could help a second SEC team, such as undefeated Texas A&M, potentially reach the CFP, assuming the Aggies only loss at the end of the season is at the hands of No. 1 ranked Alabama.
Meyer is not happy about the way things are going down in Madison right now.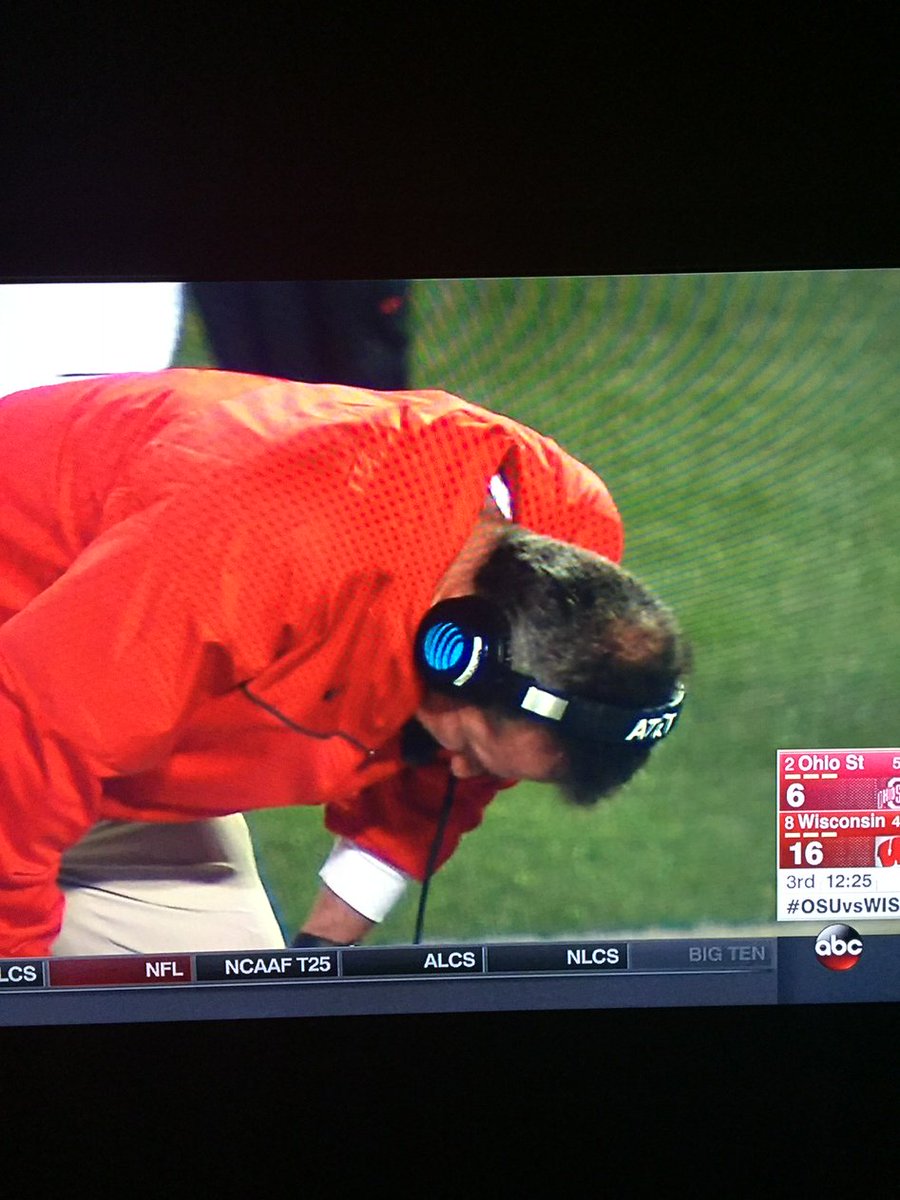 Save